Money

CNN Money
[10-16-03]
This CNN money site could possibly help you with your Finances, Stock Market, The Economy, Technology and you can even find out about "Funny Money" (Donít know what funny money is? Log on and find out, very interesting)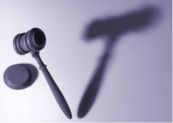 Divorce Pitfalls:
[Mar. 28]
If you or anyone you love are unfortunately facing a divorce log onto: www.ivillage.com
Get some good tips on how to avoid Five (5) major mistakes to ensure a fair divorce proceeding.

1. Not calling a lawyer is one. You will need advice from an impartial outsider. Divorce can be a matrimonial battlefield, and youíve got to look out for yourself. Thatís especially true if you have children. Children living with divorced mothers is typically four times higher than children in two-parent families.

Make sure you check out this site for the other four (4) mistakes that you should not make, the article was written by Kerry Hannon at the ivillage.com web site.

Social Security:
[Mar. 28]

Ladies did you know that if youíre married, you can receive retirement on your own record or spouseís benefits on your husbandís record. If youíve had high earnings, itís likely that your own benefits will be higher than a spouseís benefit on your husbandís record. On the other hand, if you stopped work for several years or had low earnings, the spouseís benefit may be higher.

People who are eligible for benefits on more than one record generally receive the larger benefit amount.

Social Security will pay you the benefits on your own record first. If the Spouseís benefit is more, social security will pay the difference on your husbandís record to bring your total benefit up to the higher amount. All of the above information is from the Frequently asked questions of Social Security online.
There is also a section on the Social Security website that is geared just for kids. If your child clicks on one of the animals, which are a Lion, Bird, Turtle, Piggy, grasshopper, and more. It will tell your child a story on how to save money and just how social security works, where he or she will understand. Try this website your kids just might find it interesting.

Home | Beauty | Culture | Family Services | Health | Money
Women's Services | Links