Health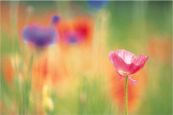 It's Allergy Season!
[June 21]
Allergies & Asthma Center – If you log onto the Women's Health Monitor web site, you can see why Asthma & Sinusitis go together like a horse and carriage…that is, unless you get modern-day treatment. Physicians first noticed a connection between sinus and chest ailments way back in the second century. What they didn't know then was that treating sinusitis can make asthma much easier to live with.
This short excerpt is on the web site and you can access the full article about Asthma & Sinusitis in vol. 9 No. 5, so log onto the Women's Health Monitor.

Lower Your Cholesterol:
[June 21]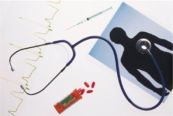 If you would like to lower your cholesterol try eating foods that are high in Phytosterols (phyto is the Greek word for plant). We get them by eating products such as nuts, seeds, canola and other vegetable oils, avocados, and olives.
In 15 to 16 recent studies, phytosterol supplements showed a benefit. Overall total Cholesterol levels decreased by an average of 10% and low-density lipopro-tein(LDL or "bad cholesterol") levels fell by an average of 13%.
Researchers suspect that phytosterols do more than just block cholesterol. In olive oil it changed the composition of LDL reducing its potential to do harm. Several studies have found that physterols may ease symptoms of prostate disorders in men. Some early research suggests that plant sterols may protect against colon cancer as well.
Printed information was supplied from the American Journal of Medicine, which was featured in the Women's Health Monitor magazine.
Here is a recipe for cholesterol-free fare from the Health Monitor:
Prune and Walnut Bread

2 cups whole-wheat pastry flour
½ cup sugar
2 teaspoons baking powder
¾ teaspoon baking soda
½ teaspoon ground cinnamon
1-1/4 cups plus 2 tablespoons

unsweetened applesauce
2 tablespoons walnut or vegetable oil
1 teaspoon vanilla extract
1 cup chopped prunes
½ cup chopped toasted walnuts

To toast walnuts, arrange them in a single layer on a baking sheet, and bake at 350 degrees F for 8 to 10 minutes (5 to 6 minutes for chopped nuts) or until lightly browned with a toasted, nutty smell. Watch the nuts closely during the last minute or two, as they tend to brown quickly. (Tip: Toast a large batch and refrigerate extras in an airtight container.)

Place the flour, sugar, baking powder, baking soda, and cinnamon in a large bowl, and stir to mix well. Add the applesauce, oil and vanilla extract, and stir just until the dry ingredients are moistened. Fold in the prunes and toasted walnuts.

Coat an 8-x-4-inch loaf pan with non-stick cooking spray. Spread the mixture evenly in the pan, and bake at 325 degrees F for 50 to 55 minutes, or just until a wooden toothpick inserted in the center of the loaf comes out clean. Be careful not to over bake the bread.

Remove the loaf from the oven, and let set for 15 minutes. Invert the loaf onto a wire rack, turn right side up, and cool to room temperature. Wrap the loaf in plastic wrap or aluminum foil, and allow to set for several hours before slicing and serving (This will give the loaf a softer, moister crust.) Refrigerate any leftovers within 24 hours. Yield 16 slices

Nutritional facts (per slice)

Calories 148, Carbohydrates 26 grams, Cholesterol 0 mg, Fat 4.2 grams, Fiber 3.1 grams, Protein 3.3 grams, Sodium 121 mg.

Home | Beauty | Culture | Family Services | Health | Money
Women's Services | Links